Cask Brewing Systems is pleased to announce two new customers who have started canning their beer utilizing our newly enhance automated canning system – the ACS V3.
First in Western Canada to brew up 500 ml CANS Tree Brewing Company of Kelowna may be a small craft brewer, but they have big cans! As the only brewer in Western Canada to domestically produce the 500 ml can in the marketplace, Tree continues to lead the charge in creative brewing and innovation.
This is a BIG day for Tree," says Tree Brewing President Tod Melnyk. "The can segment is the largest segment in Western Canada, and we are proud to be the first Western Canadian brewer in market with the 500 ml cans.
Tree decided on the 500 ml European can instead of the domestically produced 473 ml because the BC liquor board determined that this was the minimum format for selling single cans in their stores. Single can sales are a fast growing consumer preference.
With the can segment comprising approximately 73% of the package segment in Western Canada, Tree's venture into this category was a natural progression. To read the full story, go to www.treebeer.com.
The industry standard bottle has a commoditizing effect on brands…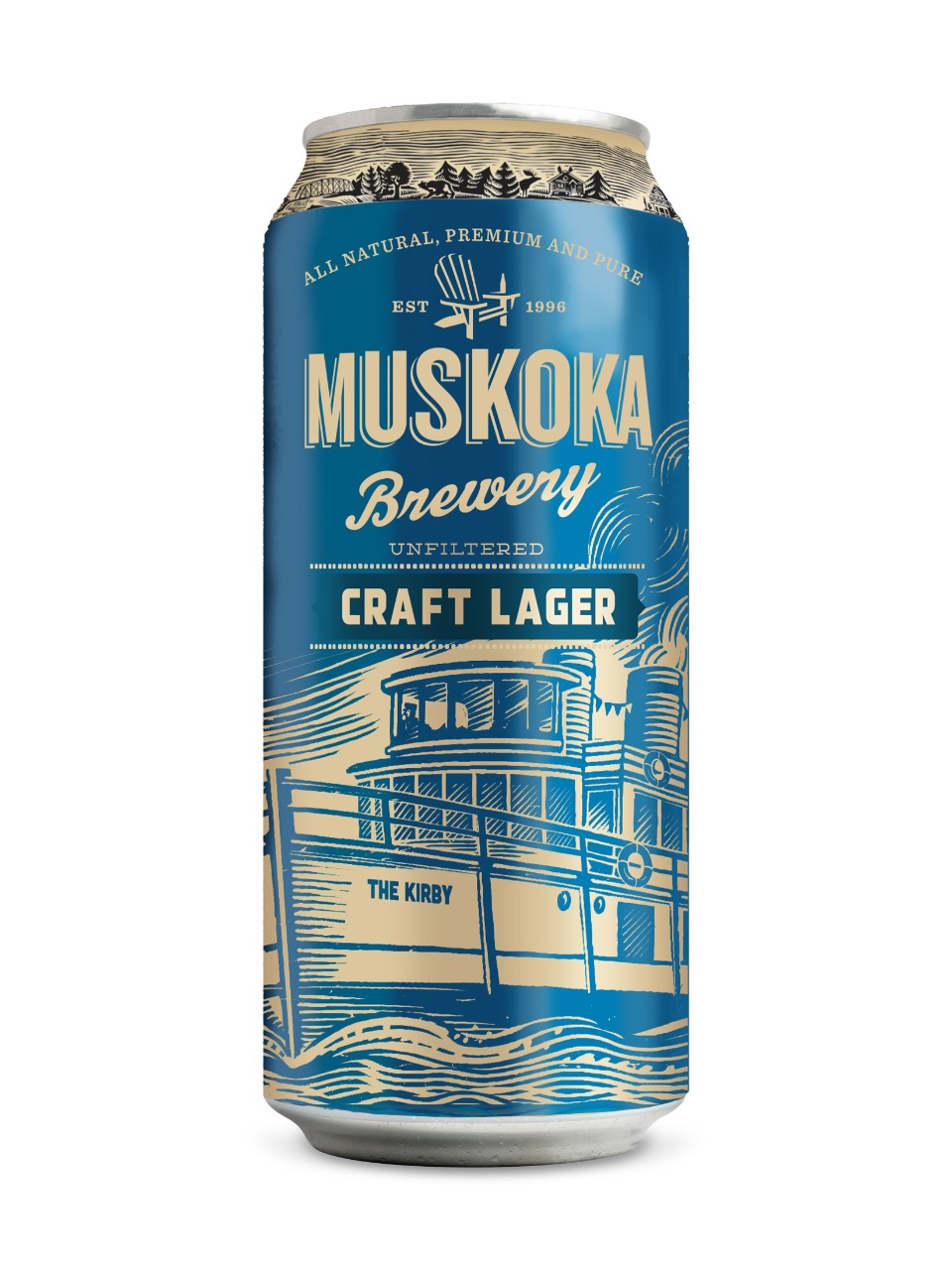 Lakes of Muskoka Cottage Brewery Inc. capped their first bottle of Muskoka Cream Ale back in 1996. Through the years they have seen the resurgence of the micro-brewing industry in Ontario and are proud to be part of it. And this year they decided on a wholesale change in packaging: they've dropped glass bottles altogether and replaced them with 12 and 16 oz cans.
The industry standard glass bottle has a commoditizing effect on brands…" says Gary McMullen, President / Brewmaster at Muskoka Cottage Brewery, "Cans improve the overall package – great branding on the can with more labeling space than a bottle, consistent and low D.O. levels, zero chance of the beer getting light struck and better shipping efficiency.
In addition the canning system allowed them to replace their problematic bottling line which simplified their production operations. They also now have access to the cottage market – "as cottagers do not want glass on their docks – period." states Gary. www.muskokabrewery.com
To see a demonstration of these breweries utilizing Cask Brewing Systems' new enhanced Automated Canning System, click go to www.cask.com. Our automated and manual canning systems offer a cost effective way to enter the can packaging segment.