The rise of canned beer: anyone fancy a tinnie?
Craft brewers are choosing cans over bottles because they are cheaper, easier to recycle, look good and make the beer taste great. Here are five of the best craft cans – have you made the switch yet?
For many, the words "canned beer" conjure images of fizzy, tasteless lager enjoyed on park benches and at overcrowded music festivals – a far cry from the quality ales that pass the lips of any self-respecting beer fan. But all this could be about to change as a new breed of British brewer begins to opt for metal in favour of glass.
As with many of the trends currently steering the British beer scene, this one started in the US. In 2002, Oskar Blues in Colorado became one of the first independent breweries to can their beer. The tipple, called Dale's Pale Ale, went on to win numerous industry awards, triggering a wave of canning that continues today. According to Peter Love, the owner of one of the US's most successful canning companies, Cask, sales of craft beer cans in the US are up 89% year on year; bottles, meanwhile, are only up a pithy 9%. In the UK, it is even more dramatic – specialist beer distributor James Clay, for instance, has seen sales of canned beer rocket by more than 250% this year.
Three breweries in London have recently installed "micro-canning machines", while breweries in Ireland, Wales and Yorkshire have them on order. Indeed, decent canned beer is now so accepted by the UK beer fraternity, it even has its own competition: the Indie Beer Can festival. The winner, Adnams Ghost Ship, was announced on Thursday night at a lavish ceremony in the capital.
So why all the fanfare now? From a brewer's point of view, cans are lighter and take up less space than bottles, which makes them cheaper to store and transport. They're also considered environmentally friendly because the metal used to make them is 100% and infinitely recyclable, with no loss of quality. And as anyone who has seen a can of Beavertown or Fourpure will know, they look good too.
But the major argument in favour of cans is flavour. Contrary to popular belief, canned beers don't (or at least shouldn't) taste metallic. All beer cans are armed with an ultra-thin, water-based lining, which in theory eradicates any chance of the metal imparting flavour. Cans are also more adept than bottles at protecting beer from oxygen and light, two of beer's biggest foes, which can leave beer tasting "skunky" or onion-like. Finally, canned beers are not only lighter and less likely to break than bottles, but cool quicker in the fridge, too – just ask Hank Hill.
With so many advantages, why did canned beer get such a bad reputation? One answer could be that they have traditionally been enjoyed straight from the can, as opposed to being lovingly poured into a glass. And when beer isn't decanted, it is harder to enjoy its nuanced aromas and flavours. Another, more simple reason might be that the kind of breweries that traditionally favoured canning generally made unimpressive beer. Thankfully, this isn't the case any more.
Five of the best canned beers
1. Adnams, Ghost Ship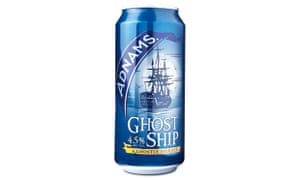 One of the first traditional British beer manufacturers to jump on the can bandwagon is the Adnams brewery in Southwold. The brew it has gone with is Ghost Ship, an exceedingly quaffable pale ale with a strong, malty backbone and a lemony, elderflower aroma.It is so good, it was crowned winner of this year's Indie Beer Can festival.
2. Beavertown, Smog Rocket Smoked Porter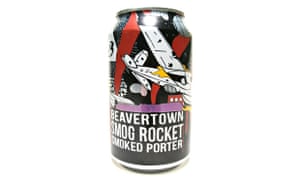 Who says canned beers have to be fizzy, yellow and watery?This thick, dark and robust number from the wonderful Beavertown brewery in east London might just be Britain's only canned porter – and it tastes wonderful.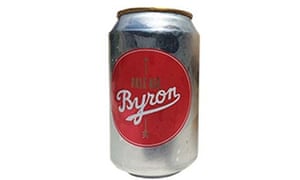 Even the burger chains are at it. This pale, hoppy ale is crafted by the Camden Town brewery (see below) and is brimming with a big, citrus aroma thanks to the generous addition of American hops.Perfect for washing down a 6oz patty.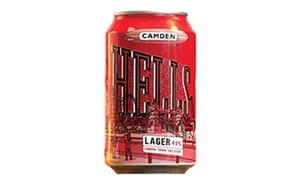 A classic, crisp, easy-drinking pilsner with the power to convert even the most ardent real ale fans to lager. With its impressive depth of flavour and satisfying dry, hoppy finish, this might just be Britain's best canned lager.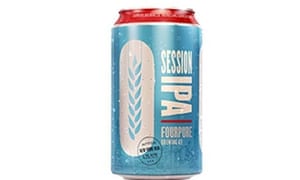 Definitely one for hop heads. This Oregon-inspired IPA from Bermondsey is made with three of the brewing industry's most aromatic hops: cascade, chinook and centennial. Don't get too carried away, though, it comes in at a heady 6.5%.
---
See original article here:http://www.theguardian.com/lifeandstyle/wordofmouth/2014/sep/12/canned-craft-beer-five-best